Kelly Field –
Adult Psychotherapist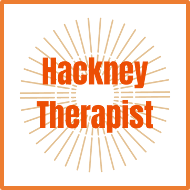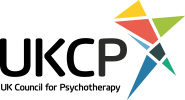 Perhaps you find yourself in the midst of a crisis or struggling with a specific issue. You may be feeling dissatisfied with life, or simply looking for a safe space to unburden your thoughts and feelings. I am interested in everything about you that sheds light on your problems and how you might cope better.
My job is to bring your awareness to all of who you are so you can start living spontaneously through creativity rather than habit. With a background in factual and documentary filmmaking, I have always been captivated by the power of human stories to inspire and connect us. As a therapist, I view every person's story as a potent force for self-discovery and self-renewal. By working creatively and collaboratively with you, I hope to breathe fresh life into your outdated narratives and turn dramatic life moments into important opportunities for meaning-making and personal growth.
I know finding the right therapist can be daunting. That's why I offer a complimentary chat where you can share your story, ask questions, and most importantly, see if we click. Feeling at ease and supported in therapy is essential, and this initial chat allows us to establish that foundation.
I'm a Gestalt therapist with a Master of Arts and a Practitioner's Diploma in Gestalt Psychotherapy. I am UKCP accredited and a member of the BACP. I split my practice between working one-to-one with individuals and doing relationship therapy with romantic partners (spanning the Gender, Sexuality and Relationship diversity (GSRD) spectrum), as well as with siblings/family members, friends, and co-founders/work colleagues. I also co- facilitate personal development groups (please check my website https://www.hackneytherapist.com for details of current groups I am running).
My approach is humanistic and integrative, and my style is embodied, relational and creative. Alongside Gestalt, I also draw from disciplines like Psychodynamic, Existential, Neuroscience, Somatic and Sensorimotor therapies to meet and support the different situations my clients present. I understand the significance of the mind-body connection in healing and how important the therapeutic relationship is for nourishing the safety necessary for this to happen. I am especially focussed on using embodiment and creative methods in a whole systems approach to therapy; issues of culture and difference; and the role of therapy in the service of social justice and equality. I am trauma-informed, attachment-focused, and deeply committed to antiracist, anti-oppressive practice.
I support clients facing a range of challenges, including anxiety, depression, work-related stress, relationship difficulties, sexuality issues and bereavement/loss. I specialise in working with individuals who have endured various forms of trauma, including childhood sexual abuse, emotional neglect, domestic abuse, bullying, psychological abuse, including gaslighting and narcissistic abuse, as well as developmental, racial, and transgenerational trauma. I am an ally and an LGBTQA+ and neurodivergent-affirming therapist. Being able to empathise and truly grasp the predicament of individuals without judgment is at the very core of what I do.
Gestalt Therapy is a psychotherapeutic approach that embraces a holistic understanding of individuals and their unique circumstances, and it can benefit those encountering severe mental health challenges as well as those seeking support with the relationships/events in their lives and with their self-empowerment journeys.
In Gestalt Therapy, clients are not perceived as deficient or lacking in ability; rather, they are viewed as individuals who have adapted to their situations in the best way possible. Often, it is these adaptations that need to be updated to reduce the emotional suffering.
As a Gestalt therapist, I work in partnership with you to help release these areas of 'stuckness'. I begin by creating a confidential and secure space where I can truly understand and support you as we actively engage in a dynamic dialogue, exploration of bodily sensations, analysis of the therapeutic relationship, and a range of creative methods.
By focusing on your history and experiences in relation to how you show up in the present, I help you navigate life's challenges with greater awareness, so that you can begin to make conscious choices that more effectively address the tensions and dilemmas in your relationships and sense of self. This often involves diving deep into your thought patterns, behaviours, conflicting emotions, paradoxes, meanings, imagery, and metaphors, while addressing your unique concerns and issues.
My profile may give you a flavour of how I work but there's no substitution for scheduling a free consultation, over Zoom or by phone, to explore more about you and how I can help and to answer any questions you might have.
If you'd like to set this up, please feel free to email me at [email protected] and I will get back to you within 24hours.
My fee is a sliding scale from £60 – £95 for 50-minute individual sessions and £100 -150 per
pair for 75-minute couples' sessions.
25% of my practice is sliding scale/low cost for people who genuinely can't afford the full
fee. These spaces are generally full, with a waiting list of a few months, but you are welcome
to enquire.
I'm not signed up with health insurance companies, however many clients have been able to
be reimbursed by their  providers when discussed before beginning therapy, I am happy to
provide an email/letter.